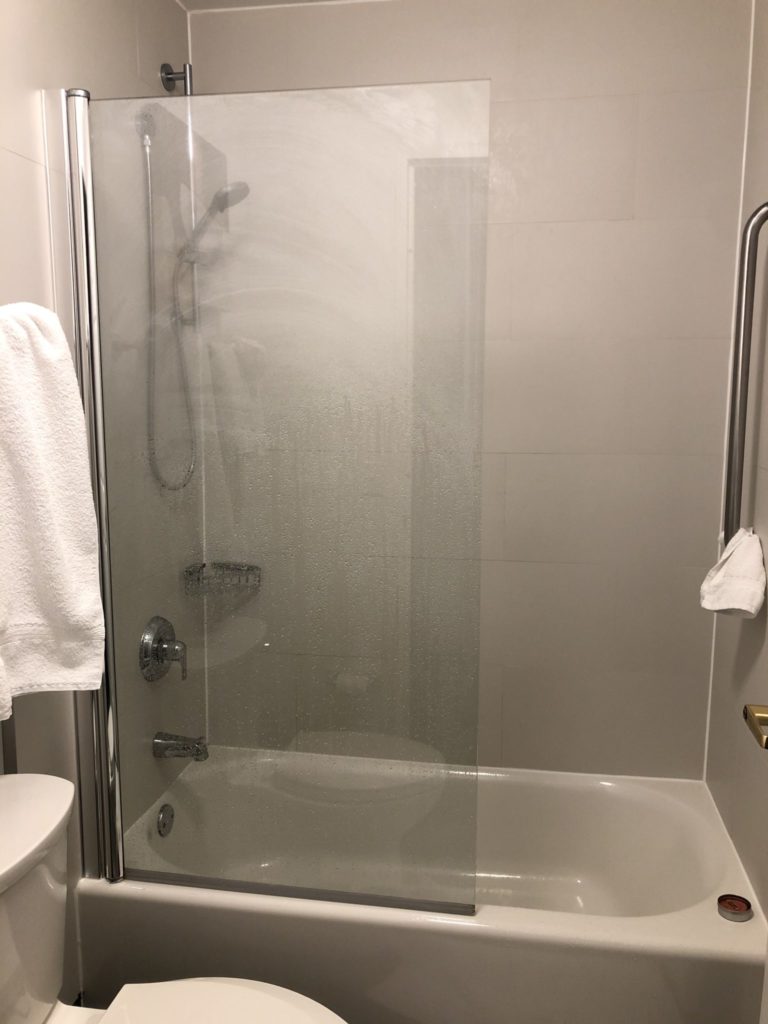 I wrote a nice little rant in my head before getting out of the hotel shower this evening about how designers who force you to get in the shower to use the controls should be left in the Siberian tundra in winter with wet hair.
Then as I was getting out I discovered the glass panel is on a giant hinge. [1]I'm not convinced this actually fixed the problem as the toilet seat is higher than the glass panel so it's not like it's easy to get in there anyway. 
AFFORDANCES, PEOPLE. LIVE THEM, LOVE THEM, AND MOST OF ALL, USE THEM.